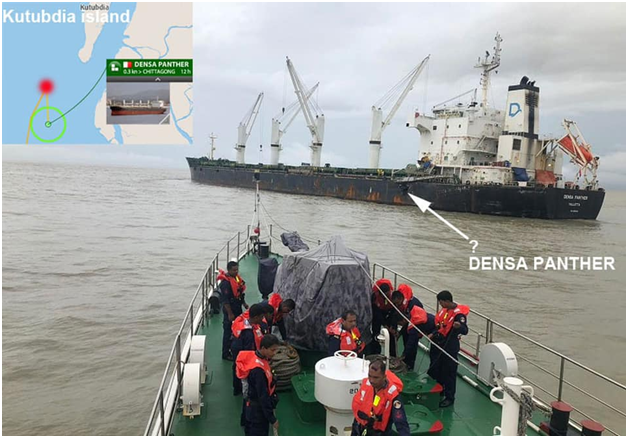 Bulk carriers DENSA PANTHER and ARCHADELOS GABRIEL, both anchored off Kutubdia island, south of Chittagong, Bangladesh, collided in the morning Aug 23, after ARCHADELOS GABRIEL dragged. Both ships reportedly, sustained serious damages, DENSA PANTHER is said to suffer hull breach. DENSA PANTHER remained at anchor near collision site, ARCHADELOS GABRIEL sailed off and as of evening Aug 24, was cruising in loops southwest of Cox's Bazar, Bangladesh, intentions unclear.
FleetMon Vessel Risk Rating:
Posted in Accidents by Mikhail Voytenko on Aug 24, 2020 at 15:57.