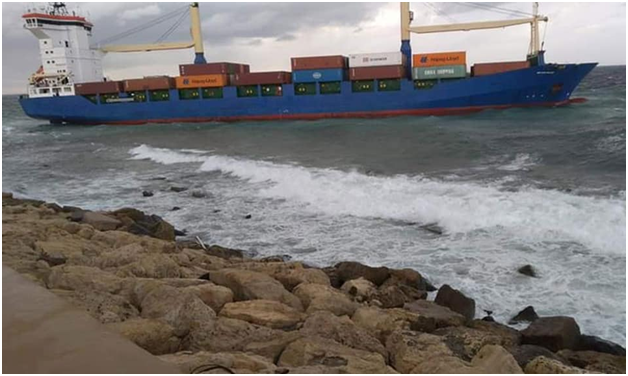 Libyan sources reported cargo ship pushed in breakwater of Tripoli port on Oct 27, by a strong storm which is battering the area. Later it has become known, that container ship MSF LADY HALOUM drifted on breakwater after her anchor/anchors dragged, and crew couldn't respond in time to avoid grounding. As of 0800 UTC Oct 28, the ship was still sitting on breakwater, with Italian offshore tug ASSO VENTINOVE (IMO 9379428) trying to refloat her. Damages yet unknown, container ship arrived at Tripoli anchorage from Piraeus.
FleetMon Vessel Risk Rating:
Posted in Accidents by Mikhail Voytenko on Oct 28, 2020 at 08:37.