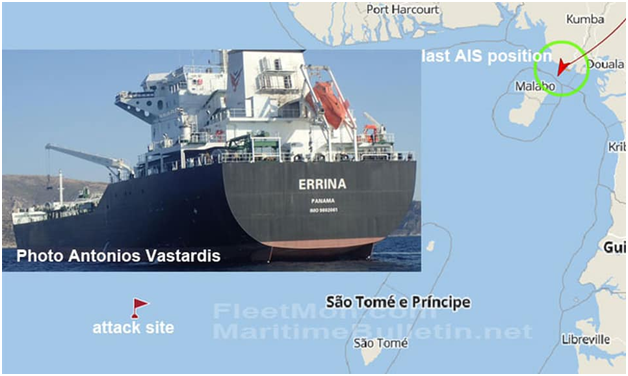 Greek tanker off AIS, communication, probably hijacked, Gulf of Guinea
Product tanker ERRINA was reportedly attacked in the morning Oct 22 in Gulf of Guinea west of Sao Tome, or understood to be attacked, after tanker's SSAS was activated. Tanker is trading in Gulf of Guinea waters since last year, actually since she was built (2019). Her latest AIS signal dated Oct 20 after she left Limbe Terminal, Cameroon. Not clear if she was attacked and boarded at the time of alert signal, or hijacked earlier.
FleetMon Vessel Risk Rating:
Posted in Maritime Security by Mikhail Voytenko on Oct 22, 2020 at 12:31.