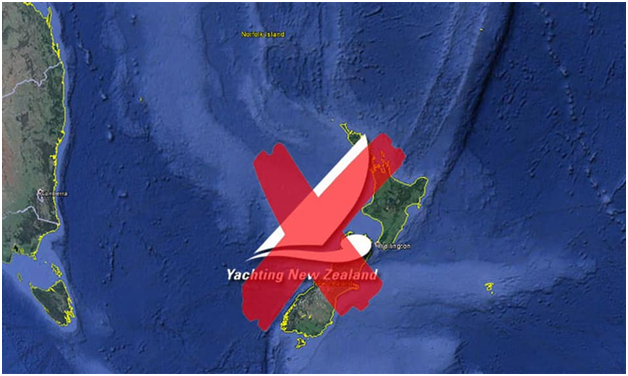 3 Germans, crew of 16-meter sailing yacht ANITA, were detained on Sep 25 at Opua, Bay of Islands, Northern Island, New Zealand, for violating New Zealand's Covid-19 border restrictions.
"New Zealand's border restrictions are in place for a very good reason – to help stop the spread of Covid-19 and protect the health of New Zealand's population," said Peter Elms, Immigration NZ's national manager of border and visa operations.
"The action by these individuals to knowingly travel here without approval demonstrates a blatant disregard for New Zealand's border restrictions and will not be tolerated."
The Ministry of Health said the three crew had all returned negative Covid-19 tests and had been isolated on board their yacht for more than 14 days.
Elms said the crew had requested an exemption to the Covid-19 border restrictions but chose to travel before getting approval.
"The request for a border exception was refused and they chose to continue to sail to Opua regardless. None of the crew made any request for an immigration border exception for themselves."
A Ministry of Health spokeswoman said the crew had applied for the exemption on humANITArian grounds and to repair the ship. "While there were aspects of the case that were unfortunate, these did not rise to the threshold of a compelling humANITArian need. As much as our country is known for its hospitality, New Zealand cannot become a maritime Covid-19 safe haven for everyone in unfortunate circumstances."
ANITA had last docked at Taiohae on Nuku Hiva Island in French Polynesia. The 4000km journey to the Bay of Islands took two months and 18 days.
The Customs spokeswoman said the vessel was liable for seizure and duty liability and was being held in Customs control for further investigation.
Elms said the refusal of entry to New Zealand could have long-term consequences for the crew. Their visa waiver status could be suspended and it could affect their ability to travel to other countries.
"The swift response to this situation should send a clear message to others who might consider doing similar. Attempting to breach New Zealand's border controls is a serious matter and will be dealt with accordingly."
FleetMon Vessel Risk Rating:
Posted in Maritime Security by Mikhail Voytenko on Sep 26, 2020 at 16:52.