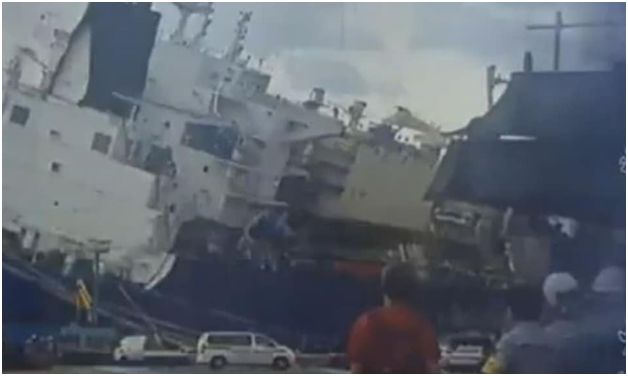 LPG tanker PANG TIAN under construction at Ulsan shipyard, was damaged during typhoon Maysak passage on Sep 3, understood moored ship started to bump against pier, and hull was breached, with ensuing water ingress. Tanker developed starboard list, but finally, was stabilized.
LPG tanker PANG TIAN, IMO 9864291, dwt 62367, under construction.
FleetMon Vessel Risk Rating:

Posted in Accidents by Mikhail Voytenko on Sep 05, 2020 at 17:05.