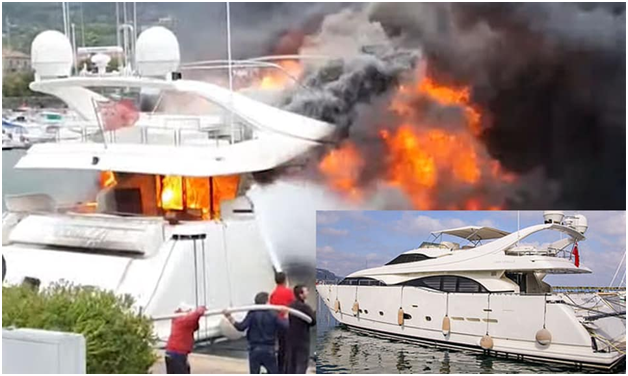 Luxury yacht LADY VANILLA was engulfed in flames on Oct 2 at Ligurian Loano Marina, Italy, burned out and is considered to be a total loss. Electric batteries in engine room are thought to be the cause of fire. Recently, she was listed as yacht for sale.
Luxury yacht LADY VANILLA (ex- LADY OF GLASGOW), GT 170, length 29 meters, built 2002, 9 passengers, 4 crew.
FleetMon Vessel Risk Rating:
Posted in Accidents by Mikhail Voytenko on Oct 07, 2020 at 13:20.