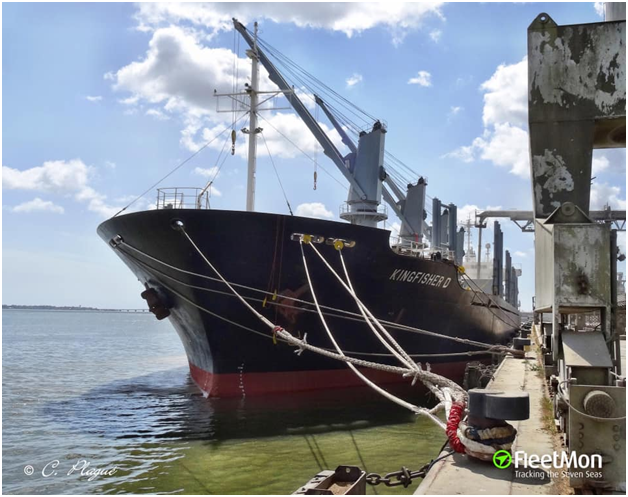 Bulk carrier KINGFISHER D in the evening Oct 18 requested medical assistance to 47-year old Master of the ship, who lost conscience, on arrival from Bejaia Algeria to Lavrio port anchorage, southeast Attica, Greece. Master was medevaced to Lavrio Port, but regretfully, he was found to be dead on arrival. His body was taken to hospital in Athens for autopsy. Cause of death yet unknown, probably heart attack or a stroke. As of morning Oct 20, bulk carrier remained anchored at Lavrio Anchorage, awaiting replacement Master. She's in ballast.
FleetMon Vessel Risk Rating:
Posted in Accidents by Mikhail Voytenko on Oct 20, 2020 at 03:05.