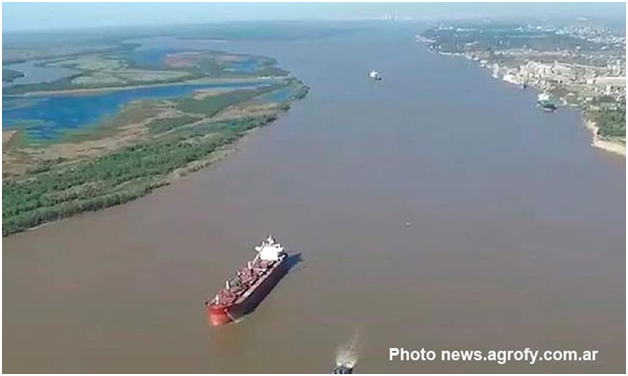 Bulk carrier MAJESTIC SKY suffered hull breach in bow area during, reportedly, anchorage maneuvering, after unmooring off COFCO terminal, San Lorenzo, Argentina, Parana river, in the morning Sep 24. the ship has just completed loading of 42,000 tons of soy meal and was about to set sail for Las Palmas. Forepeak ballast tank was breached in ensuing water ingress. Not yet clear if the ship was breached as a result of contact during unmooring, or somehow, managed to breach underwater hull when anchoring, probably because of low water. As of 1300 UTC Sep 24, she was still at anchor, in front of San Lorenzo.
FleetMon Vessel Risk Rating:
Posted in Accidents by Mikhail Voytenko on Sep 24, 2020 at 12:55.