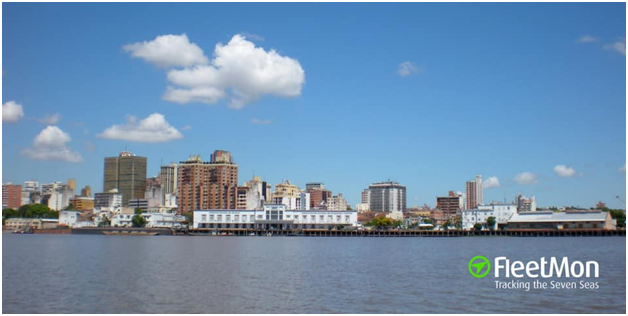 News agencies around the world went abuzz when police officials from Paraguay announced the seizure of a record 2.3 tons of cocaine from Puerto De Asuncion, a small port in Paraguay.
The market value of the seized cocaine amounts to around $500 million, making it the country's largest cocaine bust recorded in recent history.
The shipment was concealed in a charcoal shipment that was destined for Israel.
The anti-narcotics unit in charge of the operation recorded that the total amount of drugs confiscated in the operation amounted to 2,327 kilos.
Authorities noted that the cocaine was hidden in a shipment of six charcoal container, with the totality of drugs being stored in one of the containers, in 4-kilo bags. Five remaining containers are still to be searched and police did not rule out that they, too, could contain drugs.
The Ministry of Interior, headed by Euclides Acevedo, reported that the final count could exceed the three-tonne mark.
Charcoal is a key Latin American export and has become a prominent cover for trafficking cocaine across international borders.
Even though the containers' final destination was marked as Israel, the shipment was due to make stops in Buenos Aires and Antwerp.
Paraguayan police authorities were allegedly tipped off by their Belgian counterparts, resulting in the raid.
Paraguay has been a key transit country for drugs for years. Notably, some of Brazil's most infamous criminal gangs, such as First Capital Command (PCC), have broadened across the border into Paraguay.
Paraguay's biggest cocaine haul to date was seized in February 2019 and weighed 2.2 tonnes. That time, the drugs were hidden in a vehicle in the northern Concepción region.
Posted in General by Ankur Kundu on Nov 02, 2020 at 08:12.