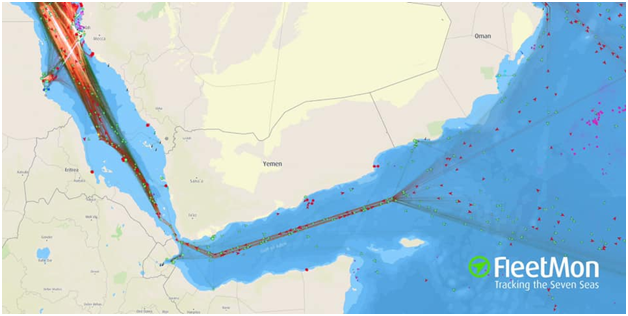 Officials from the Saudi-UAE coalition supporting the Yemeni government announced the seizure of half a tonne of cocaine and heroin. The shipment was allegedly linked to the terrorist outfit group Hezbollah.
The coalition, in coordination with the authorities in Aden, thwarted a drug smuggling operation to the Houthi-held areas in Yemen's north.
Saudi news channel Al Arabiya reported that the shipment was sent via networks that had links with the Lebanese Hezbollah.
The shipment was hidden in containers carrying sugar shipments onboard a ship that had departed from the Saudi port of Jeddah.
It is allegedly owned by military leaders from Saudi Arabia led coalition forces.
Port authorities from Aden also stated that the shipment could well amount to 3 tonnes, and was seized shortly after it left the container port of Aden.
"Based on the intelligence we received, we kept tracking the ship for more than a month until it docked in Aden harbor carrying tonnes of the sugar bags in which the drug shipment was hidden," said Col Mohammed Al Qommaly.
Afterward, the drug shipment was entirely collected and officially handed over to the Public Prosecution in Aden to carry on the investigation process.
Several attempts to smuggle large quantities of drugs to territories held by Houthi-held rebels have been deterred in the past as well.
Reports issued by the Yemeni Interior Ministry in July 2019 had also mentioned massive drug smuggling operations being under way in the northern provinces of Al Jawf, Hajjah, Marib, and Al Baydha.
In recent years, pro-government security forces have captured hundreds of smugglers and seized large amounts of cannabis and other drugs.
"We analysed the route taken by smugglers, and came to the conclusion that smugglers use the Yemeni routes to smuggle drugs northwards to Saudi Arabia and the Gulf states. Not many Yemeni smugglers target the Yemeni market," said Fernando Carvajal, a former member of the UN panel on Yemen.
Despite being the second-largest sovereign Arab state in the region, Yemen is a war-torn country having a crumbled economy.
The United Nation has termed the ongoing crisis as 'one of the worst in human history'. With sectarian civil war striving the once beautiful country, with its serene beaches off the coast of the Red Sea, life has never been the same for an average Yemeni. Being a coastal country, a large part of the Yemeni economy depended on aquaculture and fishing. But the civil war has not even spared this sector. Due to UN chartered peace agreements, there has been some stability in Yemen in the last few years, bringing much-needed peace to the region.
Posted in General by Ankur Kundu on Oct 29, 2020 at 13:45.