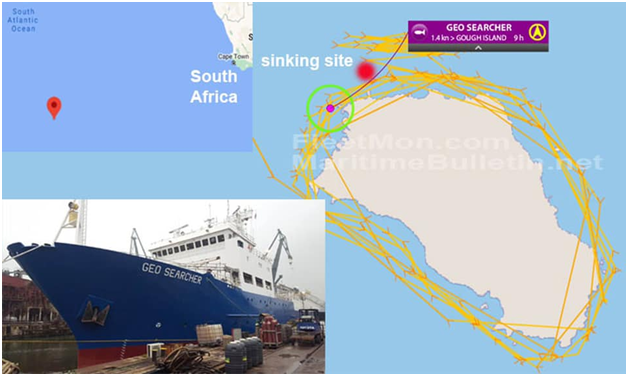 Research ship GEO SEARCHER reported sinking, 62 crew abandoned the ship at around 1030 UTC Oct 15, about a mile off northern coast of Gogh Island, volcanic island in the South Atlantic Ocean, dependency of Tristan da Cunha. Judging from ship's track, GEO SEARCHER was engaged in some research in island waters. Hopefully, all 62 crew and personnel managed to reach the shores.
FleetMon Vessel Risk Rating:
Posted in Accidents by Mikhail Voytenko on Oct 15, 2020 at 17:40.