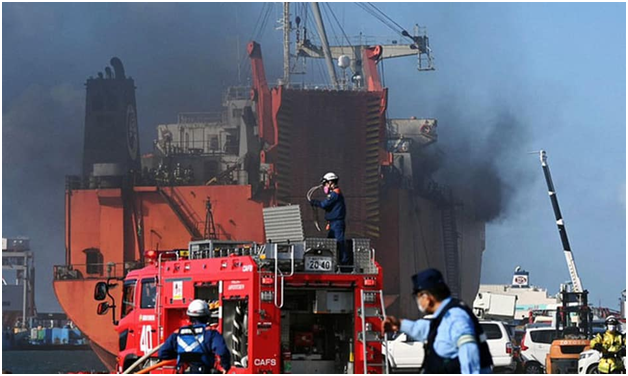 Fire erupted on cargo deck of Russian ro-ro HANSUNG, berthed at Hakata, Fukuoka, northwest Kyushu island, Japan, in the afternoon Sep 27. Understood loaded second-hand cars somehow, caught fire. It took firefighters some 3 hours to extinguish the fire, more than a dozen cars were destroyed by fire. One Russian crew suffered hands burns and was hospitalized. The ship arrived at Hakata on Sep 23, from Vladivostok, Russia.
FleetMon Vessel Risk Rating:
Posted in Accidents by Mikhail Voytenko on Sep 27, 2020 at 13:42.