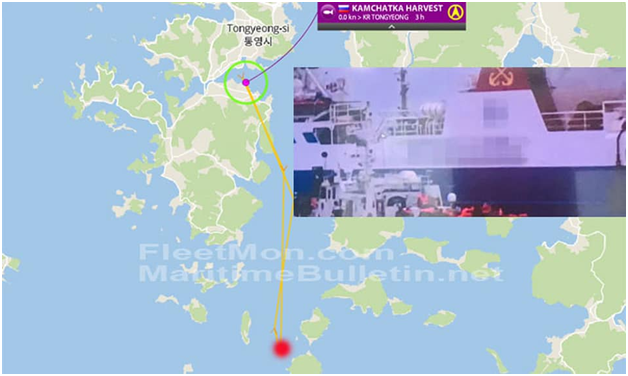 Fire erupted on board of Russian reefer trawler KAMCHATKA HARVEST south of Tongyeong port, east coast of South Korea, in the afternoon Oct 28, shortly after trawler left Tongyeong, and was sailing in southern direction. Reportedly, all 30 crew or majority of the crew, were evacuated by Coast Guard, trawler was taken back to port and moored, to fight the fire.
FleetMon Vessel Risk Rating:
Posted in Accidents by Mikhail Voytenko on Oct 28, 2020 at 14:31.