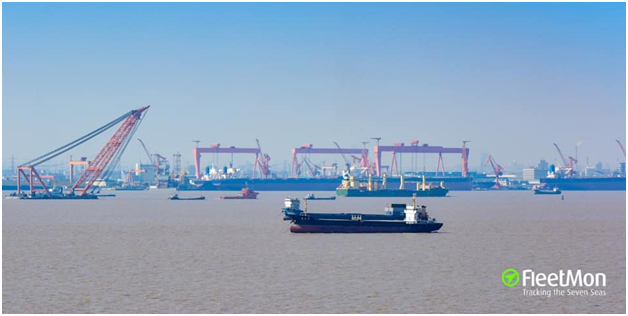 Reaffirming its position as the world's busiest container port last month, Shanghai has set a new record for the total number of containers dealt with.
The recent development comes against the reemergence of the Chinese economy as port traffic overall eyes a strong rebound and the world's shipping lines scramble to meet demands for the Chinese markets.
The Port of Shanghai is located in the vicinity of Shanghai and comprises a deep-sea port and a river port. In 2010, Shanghai port overtook the Port of Singapore to become the world's busiest container port, and there has been no looking back since then.
Shanghai recently surpassed its July record when it handled 3.9m TEU, which was record-breaking for a single month at the time.
Chinese government officials pointed out that the port of Shanghai has invested in new technologies and the integration of operations along the Yangtze. The officials also pointed to the ongoing efforts on the fourth phase of the Yangshan Deep-Water Port in Shanghai, the world's largest automated cargo terminal.
Since the outbreak of Covid-19 at the beginning of the year, the Chinese economy has rebounded from the second quarter, and this has been felt in container volumes, which have only continued to soar.
Many of the world's ports are reporting that they are no longer seeing blank sailings but are being asked to accommodate unscheduled additional arrivals as the carriers add sailings to their schedules.
In 2019, total container throughput came to 43.3 million teu in the Port of Shanghai – making the port the biggest container port in the world for the tenth year in a row.
That was about four percent higher than in 2018, enough to maintain Shanghai's status as the world's busiest container port time and time again.
For more port insights, visit our extensive Port Database with arrivals, schedules and weather information for more than 5000 ports worldwide.
Posted in Container Shipping by Ankur Kundu on Nov 06, 2020 at 15:52.