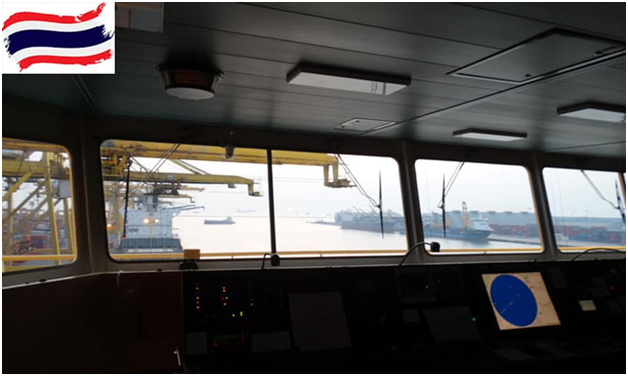 Disturbing news from Thailand's Council of Ministers of Thailand, Aug 25 meeting, which approved draft Ministerial Regulation of the inspection of foreign ships, calling Thai ports. Inspection purpose is to check the ship's compliance with Maritime Labor Convention 2006, in part of Contract Period expiration. Understood, new inspection officers are empowered with detention authority, if they find MLC Contract Period violations. Thailand is closed for foreign crew changes, and this new Regulation doesn't mention crew change crisis at all. There's no discussion on re-opening Thai ports for crew changes, not even mentioning it, in public, in media, in social nets.
Ships having crews with expired Contracts shall be obliged to provide inspectors with plan to "correct the violation" in nearest future, someplace, not Thai ports (which will remain closed), this plan to be endorsed or rejected by inspectors. Inspectors are authorized to require and check all the relevant papers on board, inspections are to be carried out without any preliminary notification.
All the expenses and costs arising from carrying out inspections, are to be paid by the shipowner.
Now, we already have it all in Australia, it's probably, running in some other countries, also. It's not some kind of coincidence or Thailand Ministry of Transport initiative, it's a beginning of a new, worldwide campaign. Crew changes are prohibited or restricted to a level of being impossible, but crews must be changed. How?
Posted in General by Mikhail Voytenko on Aug 26, 2020 at 13:52.