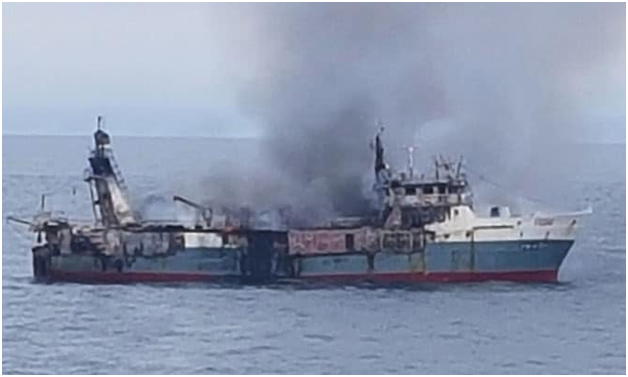 1710 UTC Oct 19 UPDATE: Tug was sent from Lobito to rescue 30 crew of FIGARO, who meanwhile, abandoned trawler and went into life rafts. All were safely picked up and transferred to Lobito. Abandoned trawler is still smoldering, to be disposed of by owner later. AIS seems to be off.
0900 Oct 19: Freezer trawler FIGARO on Oct 19 is reported on fire in South Atlantic some 12 nm off Angola coast, 23 north of Lobito Port, Angola. No other information available at the moment. As of 0700 UTC Oct 19 AIS was still on. Waiting for updates. Crew should include dozens of fishermen, because it's a fishing vessel, and a factory.
FleetMon Vessel Risk Rating:
Posted in Accidents by Mikhail Voytenko on Oct 19, 2020 at 09:13.