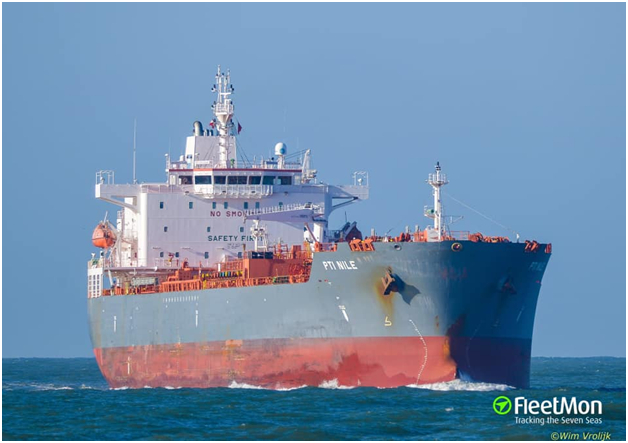 1715 UTC Oct 18 UPDATE: Understood crew safe, being able to timely shelter in citadel.
0700 UTC Oct 18: Merchant ship was attacked in Gulf of Guinea, some 115 nm south of Lome, Togo, at around 2000 UTC Oct 17. Understood it's a product tanker PTI NILE, and most probably, she was boarded. Tanker track coincides with attack position, she stopped soon after attack near attack position, AIS seems to be off during last 9-10 hours. Awaiting ship's ID confirmation and more details.
FleetMon Vessel Risk Rating:
Posted in Maritime Security by Mikhail Voytenko on Oct 18, 2020 at 06:56.