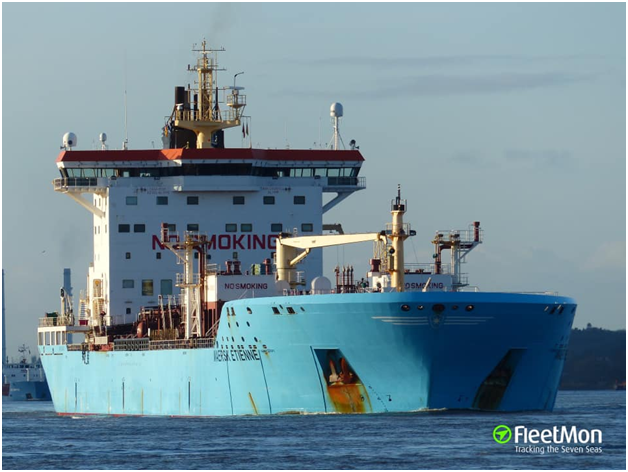 The African migrant crisis is real, and anyone living in Europe will bear testimony to this. In March 2019, the European Commission declared the migrant crisis to be at an end, but recent developments in Tunisian waters seem to reflect the exact opposite.
It all began a month ago. The Danish shipping giant Maersk extended a helping hand to Maltese authorities when they responded to requests in helping a nearby boat that was under distress. FleetMon reported about the incident.
The MAERSK ETIENNE arrived at the scene and found an overcrowded, wooden fishing boat carrying 27 African migrants — including a pregnant woman and a child. There shouldn't be any confusion in the course of action they took henceforth.
The tanker waited for a green light from authorities in Malta to dock the ship at the port of Valletta and help the migrants reach Malta safely.
Well, the ship is still waiting for the same, with the situation spiralling out of hand.
There's an increasingly new trend emerging from front line migrant route countries like Italy and Malta: humanitarian vessels are often denied permission to discharge rescued refugees.
Laws laid down by the International Maritime Organization (IMO) dictate vessels near a boat in distress have an obligation to respond, the Mediterranean bearing no such exceptions. These rescued migrants are then taken to a nearby port.
But after the Maltese government requested that the tanker rescues the migrants, it did not allow the ship to come ashore. Time is running out for those on board, and it's running out fast.
A Ticking Time Bomb?
A typical tanker is never designed to accommodate more than a handful of crew members. Supplies on board usually last for a month, and that is designated only for the crew.
As a result, food supplies onboard the tanker are running out at an unprecedented rate, and so is the patience of those onboard. Things are already spiralling out of control in the Mediterranean.
On Monday, Sep 7, three of the migrants jumped overboard, highlighting the urgency of the situation. The captain and crew were quick to implement recovery procedures and the three persons have now been rescued and brought back on board the vessel where they are being given due care.
The month-long refusal by Malta and other nations to allow a tanker from a major global company like Maersk to dock reflects an escalation in hard-line tactics employed against migrants.
Posted in Accidents by Tanja Lohrmann on Sep 08, 2020 at 10:06.