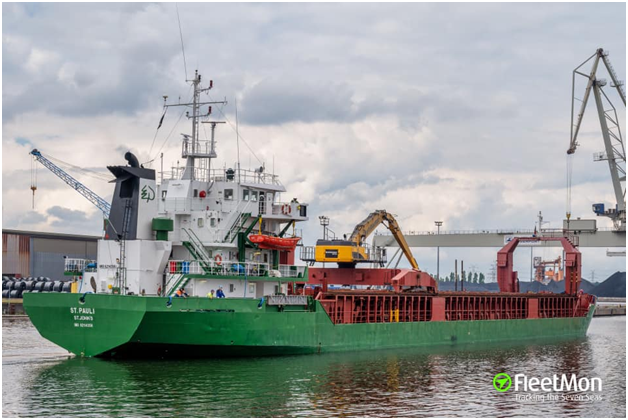 Two cargo ships collided in Wismar harbor in the morning Nov 8, in dense fog. One ship was leaving port, while another was going to berth. According to all available information, leaving ship was general cargo ship ST PAULI, ship maneuvering to berth was general cargo ship FALKBRIS. Both ships were subject to survey, to assess damages. understood both ships sustained slight damages, mostly scratches and dents. ST PAULI was anchored, set sail later that day, heading for Norway. FALKBRIS was berthed and as of Nov 9, remained berthed.
FleetMon Vessel Risk Rating:
Posted in Accidents by Mikhail Voytenko on Nov 09, 2020 at 14:59.