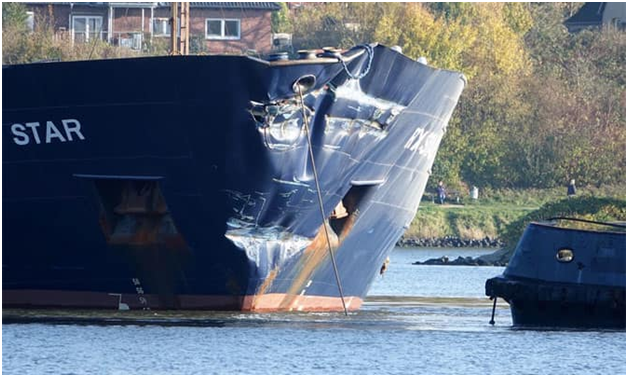 Two cargo ships collided head-on in Kiel Canal in Audorf area, near Rendsburg, in the morning Nov 7. Both ships sustained damages, one of them after collision ran onto embankment, understood later taken off by tugs. While one ship is identified on photo taken after accident, as general cargo ship RIX STAR, which was transiting Canal in southern direction, another one wasn't identified. According to ships tracks, it is most probably, general cargo ship RIX PARTNER, operated by the same Latvian company RIX SHIPMANAGEMENT, transiting Canal in northern directions. As of 1630 UTC Nov 7, both ships were berthed in Kiel Canal, one in Rendsburg, another one further off.
FleetMon Vessel Risk Rating:
Posted in Accidents by Mikhail Voytenko on Nov 07, 2020 at 17:00.