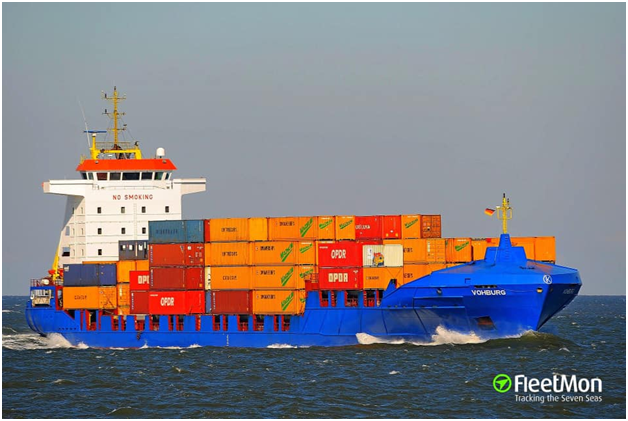 Container ship contacted the wall of New Northern Lock while entering Kiel Canal at around 0040 UTC Oct 28, being en route from UK to Gdynia Poland. The ship reportedly, sustained 2-meter crack in bow area, and other, superficial, damages. Lock's wall was also damaged. The ship exited Lock and was berthed in Brunsbuettel, Kiel Canal, for damages assessment and investigation. As of 1300 UTC, she remained in the same position. Contact was reportedly, caused by a strong wind gust. The ship wasn't identified, understood it's a container feeder VOHBURG.
At about the same time another cargo ship ran onto Canal embankment and was quickly recovered by tug, understood damages are slight or none. The ship also, wasn't identified.
FleetMon Vessel Risk Rating:
Posted in Accidents by Mikhail Voytenko on Oct 28, 2020 at 13:20.