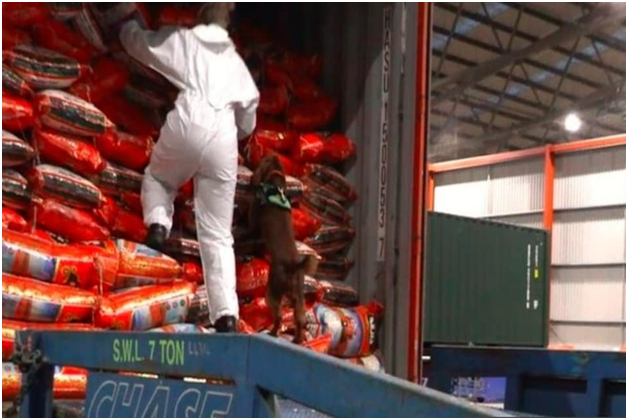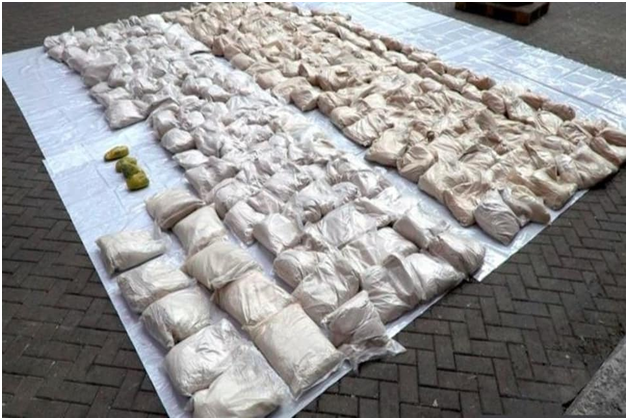 Officers removed the drugs and returned the container before tracking it to the Netherlands and making arrests.
Class A drugs 'worth £120m' seized in Felixstowe, says a BBC report.
Largest drug seizure
The agency said it was one of the UK's largest seizures of the drug.
It estimated the haul had a value of £21m to organised criminals and a street value of more than £120m.
Three arrested
After removing the drugs, the container was returned to the ship, which continued to the Belgian port of Antwerp on Tuesday.
It was then driven to a warehouse south of the Hague in the Netherlands where three people were arrested, including the lorry driver.
At the same time a 45-year-old man, suspected to be a UK facilitator, was arrested on the M40. He has been released on bail.
Huge seizure
"This is a huge seizure which has denied organised criminals tens of millions of pounds in profits, and is the result of a targeted, intelligence-led investigation."