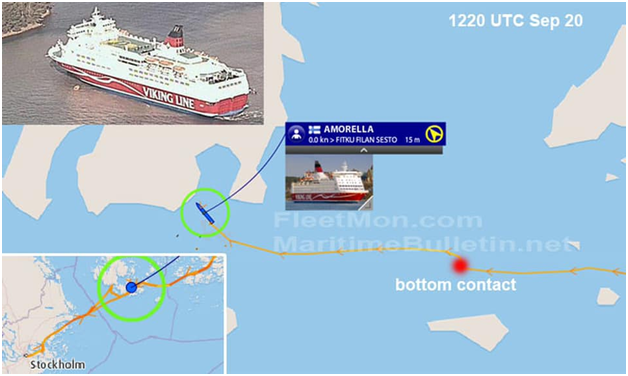 VIKING LINE ro-pax ferry AMORELLA contacted bottom at around 0940 UTC Sep 20 in Aland islands waters, west of Turku, Finland, while en route from Turku to Stockholm, with 207 passengers and 74 crew on board. Understood the ship had to intentionally run aground on one of archipelago's island coast, in order to "stabilize the vessel". Probably, or highly likely, her hull was breached with ensuing water ingress, and danger of losing stability. Latest reports as of 1200 UTC said, that all passengers were already evacuated, or probably, evacuation is still under way. The ship remains aground, with a number of SAR and anti pollution boats around.
FleetMon Vessel Risk Rating:
Posted in Accidents by Mikhail Voytenko on Sep 20, 2020 at 12:35.