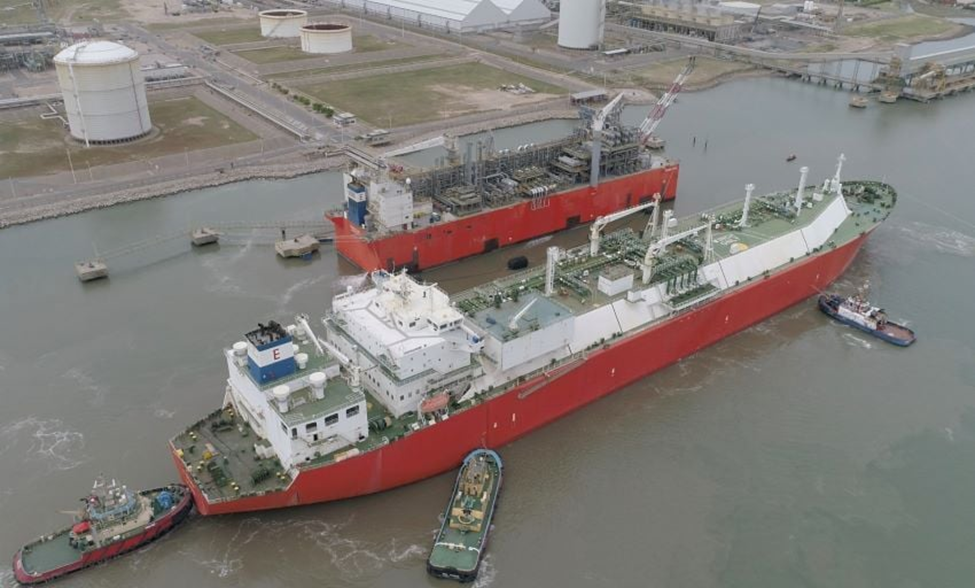 Italian oil and gas company Eni has launched the second floating liquefied natural gas (FLNG) project in the Republic of Congo to increase production and export.
To this end, Eni has signed a contract with Chinese shipyard Wison Heavy Industry for the construction and installation of an FLNG unit with a capacity of 2.4 million tons per annum (mtpa) to be deployed offshore Congo.
The 380-metre-long and 60-metre-wide vessel will be anchored at a water depth of around 40 metres and will be able to store over 180,000 cubic metres of LNG and 45,000 cubic metres of LPG.
Eni noted that preliminary activities have already started as long lead items are ordered and steel cutting of cryogenic tanks took place on 20 December.
This will be the second FLNG facility to be deployed in Congo – the first one being Tango FLNG of 0.6 mtpa capacity – with LNG production expected to begin in 2023.
Both projects are part of the Marine XII gas valorisation plan, in line with Eni's strategy to leverage gas equity.
With the second project, the overall LNG production capacity on Marine XII will reach 3 million tons/year (over 4.5 billion cubic metres/year) in 2025.
To remind, this summer, Eni acquired Export LNG, an owner of the Tango FLNG facility, from Belgian shipping company Exmar in a transaction valued between $572 and$ 694 million.
In addition to expanding presence in Congo, the Italian company is also contemplating the possibility of additional FLNG projects off Mozambique.
This was revealed during the inauguration ceremony for the Coral-Sul FLNG facility on November 23, following the shipment of the first LNG cargo from the project.
Source – https://www.offshore-energy.biz by Ajsa Habibic