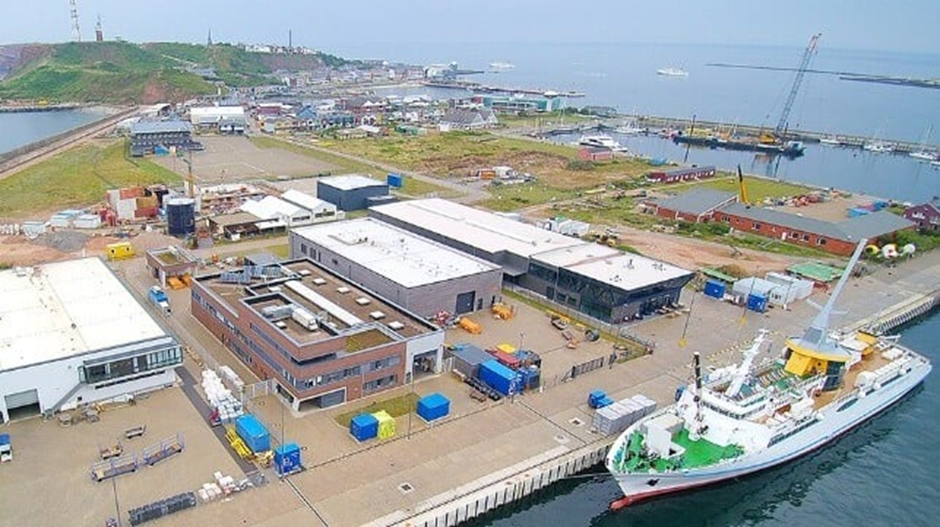 Germany is exploring a unique situation to develop a potential hydrogen bunkering operation serving the shipping industry from islands in the North Sea. A conceptual study is underway exploring linking the supply of green hydrogen to a bunkering operation that would be located on the deep-sea island of Helgoland, which lies 30 miles off the German mainland.
The municipality of Helgoland has commissioned Hamburg Port Consulting (HPC), an independent consulting firm within HHLA (Hamburger Hafen und Logistik AG) focusing on the global port, terminal, and rail sectors, to carry out a concept study for the construction of a hydrogen bunker station. The study will investigate the commercial and infrastructural suitability of the island as a potential location for H2 fuel supply for shipping traffic on the North Sea.
Helgonland is strategically located close to the ports of Wilhelmshaven, Bremerhaven, and Hamburg. The municipality highlights that its port is already supporting operations for crew transfer vessels (CTVs), and is a regular stop for passenger and research ships as well as recreational crafts.
So that alternatively powered ships can be employed on a large scale, they however highlight that a corresponding bunker infrastructure must be available in ports. They believe Helgoland with its strategic position and future supply of green hydrogen from the AquaPrimus project is ideally suited to meet the supply needs for the maritime industry. AquaPrimus is a pilot project that calls for installing a hydrogen wind turbine off the coast of Heligoland that will integrate an electrolyzer into the base of the turbine tower. The broader AquaVentus project envisions setting up electrolysis units in the North Sea with a total capacity of 10 gigawatts by 2035, enough to produce one million metric tons of green hydrogen.
"Taking into account the good availability of green hydrogen in the area of the island, we would like to examine the extent to which Helgoland can also reliably provide a supply for ships calling there in the future," says Christoph Tewis, project manager for AquaCore and the TransHyDE project Helgoland.
The concept study carried out by HPC includes evaluating the market potential of alternative fuels with the aim of estimating the potential demand. Taking the local framework conditions into consideration, various refueling concepts for hydrogen will be examined. They will also explore the conditions and prerequisites for the possible location of a hydrogen bunkering station as well as the required investment.
"The results of the study will better enable the municipality of Helgoland and its partners to make an investment decision based on realistic costs," says Patrick Specht, Head of Sustainability at HPC.
HPC is already carrying out various national and international energy projects for ship technologies and port infrastructure, including the preparation of a test center for fuel cell vehicles in the port context for a Hamburg terminal operator. The concept study for a hydrogen bunker station on Helgoland is funded by the German Federal Ministry of Education and Research as part of the hydrogen lead project TransHyDe.
Source – THE MARITIME EXECUTIVE