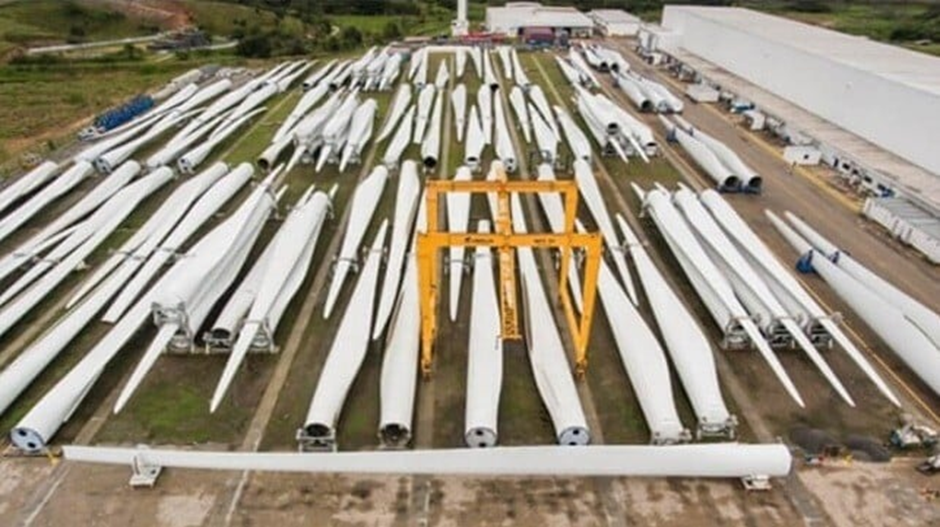 With demand continuing to grow for offshore wind projects, GE announced that it has submitted a plan to construct two new manufacturing facilities in New York to meet demand as part of New York state's ongoing solicitation for up to 4.6 GW of offshore wind. GE is one of many suppliers looking to participate as the New York State Energy Research and Development Authority (NYSERDA) reported a record response to its latest solicitation.
NYSERDA closed the state's third round last week reporting it had received more than 100 total proposals for eight new projects from six offshore wind developers. Among the companies that responded were industry leaders including Ørsted, Eversource, Equinor, BP, RWE, National Grid, and others either independently or in joint venture proposals. State officers were quick to say that "the high volume of quality proposals from leading global energy developers is a testament to New York's ability to attract strong competition and significant investments in our clean energy economy, ports, and the development of a long-term domestic supply chain."
While the results of the solicitation will not be announced till spring, suppliers are already posturing to benefit from the new projects. GE proposed building additional factories with Carver Companies at their Port of Coeymans site on the Hudson River south of Albany, New York.
The two business units they are proposing to expand are LM Wind Power, a GE subsidiary, which is ready to build a state-of-the-art facility to manufacture offshore wind turbine blades, and GE Vernova, GE's portfolio of energy businesses, which proposed building a facility to build nacelles. GE's proposals, which are contingent on it receiving "a sufficient order volume," includes specific commitments to hire and train new employees as part of the effort to expand the industry and state-wide economic development.
"As a leading manufacturer and innovator in developing renewable energy technology, GE is ideally positioned to help New York secure its vision of becoming a leading manufacturing hub for offshore wind technology," said Scott Strazik, CEO of GE Vernova, GE's portfolio of energy businesses. He noted the facilities would produce components for the Haliade-X offshore wind turbine.
NYSERDA called the response to the solicitation the strong yet seen for any proposal along the U.S. East Coast. As the projects move forward they are expected to spur investments ranging from manufacturers such as GE to ports and other service providers. The build-out of the sector is also providing increased opportunities for U.S. shipbuilders to meet the demand for crafts to support both the installation and later the maintenance and operation of the wind farms.
Source – THE MARITIME EXECUTIVE