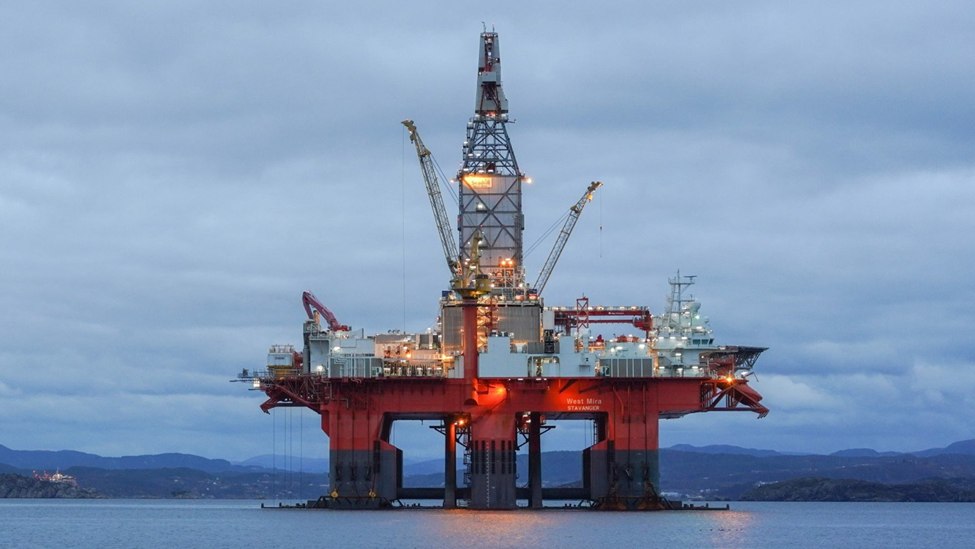 Offshore drilling contractor Northern Ocean has been awarded a contract for one of its semi-submersible drilling rigs for multi-country operations by the French oil major, TotalEnergies.
Northern Ocean revealed on Tuesday that a contract award for the Deepsea Mira rig was secured with a subsidiary of TotalEnergies for work outside of the Norwegian Continental Shelf (NCS) on a multi-country drilling programme, initially starting in West Africa.
This contract is expected to begin in the middle of the second quarter of 2023. It has an estimated firm duration of 300 days, plus one 180-day option and a 90-day option. The contract with TotalEnergies adds approximately $135 million of firm revenue backlog to the company, excluding bonuses, options and demobilisation.
Scott McReaken, CEO of Northern Ocean, commented: "This contract award from TotalEnergies marks a new beginning for the company. We have now secured full employment of our fleet while adding over $250 million in backlog since August. The Deepsea Bollsta has safely mobilised on time in Namibia, and we are excited to repeat a transit to West Africa with the Deepsea Mira for Total. Together with our manager, Odfjell Drilling, we continue to build a position of strength in this recovering offshore drilling market."
The Deepsea Mira is an enhanced and extended CS 60 E harsh environment design semi-submersible delivered by Hyundai Heavy yard in South Korea. Odfjell Drilling manages both Mira and Bollsta rigs following an agreement with Northern in December 2021. As the management of the rigs was transferred from Seadrill to Odfjell, the rigs also got new names to reflect this change.
Reactivating Mira for TotalEnergies
The rig's operations manager, Odfjell Drilling, has begun reactivation activities and mobilisation preparation to meet the contract expectations safely and efficiently. To fund the reactivation costs, working capital and other general corporate purposes, Northern Ocean has retained Fearnley Securities, DNB Markets, a part of DNB Bank, Danske Bank Norwegian Branch and Pareto Securities as joint lead bookrunners to advise on and effect a private placement of new shares.
Hemen Holding, the company's largest shareholder with approximately 39 per cent has firmly expressed its intention of subscribing for shares in the private placement to maintain its shareholding.
The private placement was successfully made on Tuesday, raising approximately $45 million in gross proceeds at a subscription price per share of NOK 9.50. Northern Ocean noted that the placement attracted strong interest from existing and new Norwegian and international high-quality investors and was substantially oversubscribed.
Kjetil Gjersdal, Chief Executive Officer of Odfjell Drilling, remarked: "Since taking on management and marketing for the Deepsea Mira, we have worked tirelessly on facilitating the vessel being operational. Agreeing this contract with TotalEnergies, the third new major client we have agreed a contract with in
recent months, is very exciting for our company and we look forward to working with NOL and TotalEnergies to meet expectations safely and efficiently."
Source – https://www.offshore-energy.biz by Melisa Cavcic