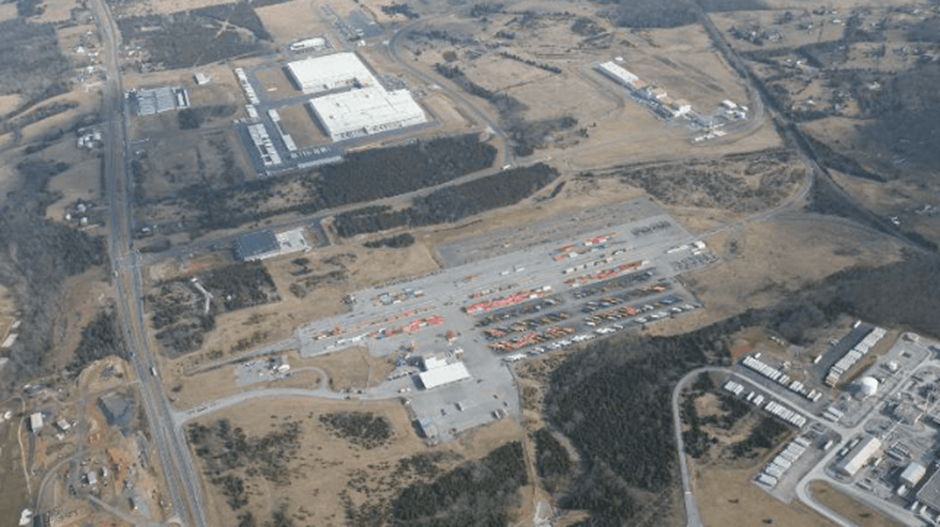 The Port of Virginia's inland port in Front Royal has made the switch to 100 percent renewable electrical power for its own operations, making it among the first facilities of its kind to fully "green" the power supply for its infrastructure.
Virginia Inland Port was the first intermodal facility of its kind in the U.S. when it opened in 1989, and it has been a commercial success. Its rail terminal allows the Port of Virginia's shippers to move their containers 220 miles inland by train, within reach of Washington, D.C. and Baltimore, before transferring them to a truck for the "final mile" delivery. This saves trucking miles on Virginia's freeways.
VIP is now a pacesetter in another way: effective January 1, it runs on 100 percent solar-powered electricity provided by its electrical utility. It is the first of the Port of Virginia's six terminals to make the switch, and the others are expected to follow.
Some of the electricity for the port's operations in Norfolk already comes from green sources, according to the VPA, and the port expects to get 100 percent of all electrical power from renewables at its marine terminals by next year. This is eight years ahead of schedule for the "Scope 2" part of the port's decarbonization plan.
"Nearly six years ago, we began to electrify our operation, audit carbon emissions, replace aging equipment with greener machines and make greater use of technology. As a result, more than one-third of the equipment we use on terminal today is electric," said Stephen A. Edwards, the Virginia Port Authority's CEO and executive director. "Consumers worldwide are demanding clean – green – supply chains and our work puts The Port of Virginia at the forefront of this change."
Source – THE MARITIME EXECUTIVE