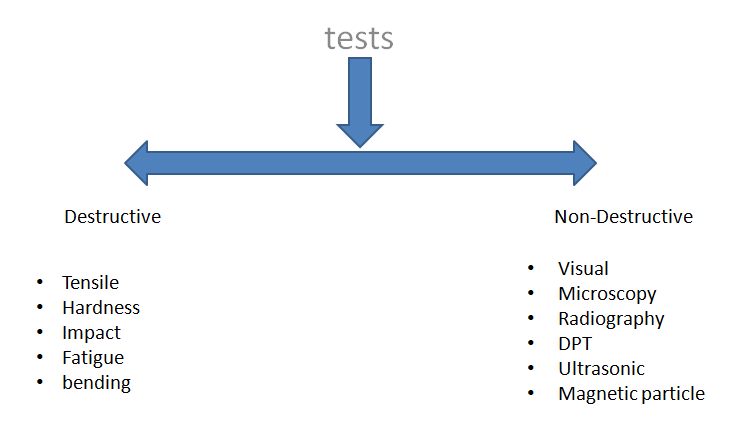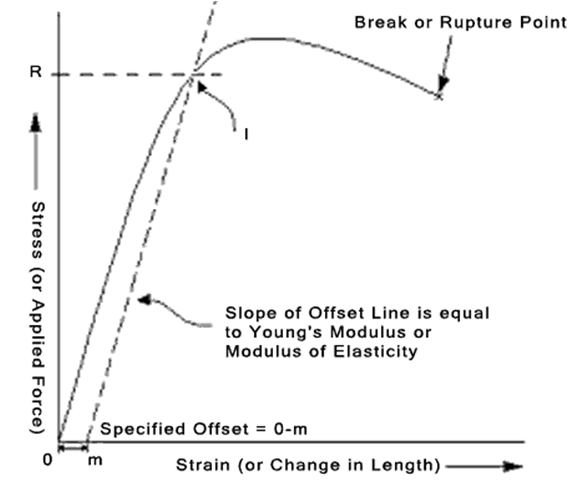 Brinell hardness test
Rockwell hardness test
Vickers hardness test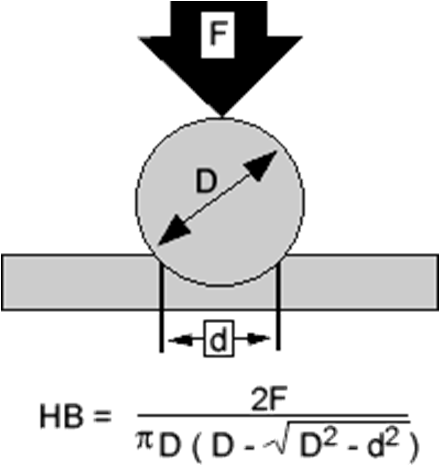 Pendulum test
Fatigue test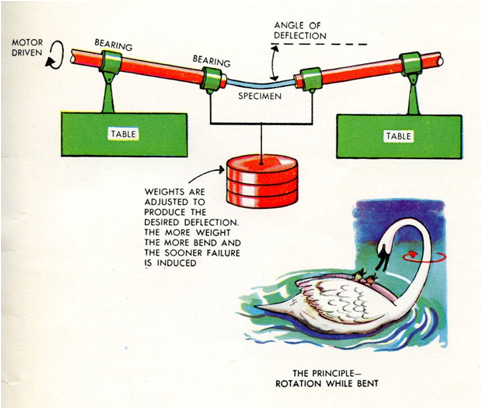 Bending test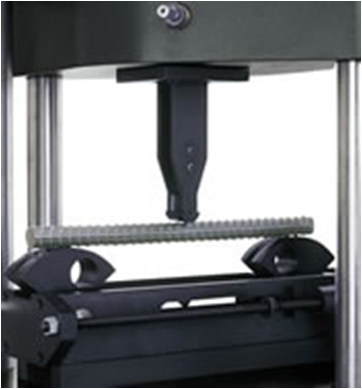 Non destructive Test
Visual
Microscopy
Radiography
DPT
Ultrasonic
Magnetic particle
Radiography Test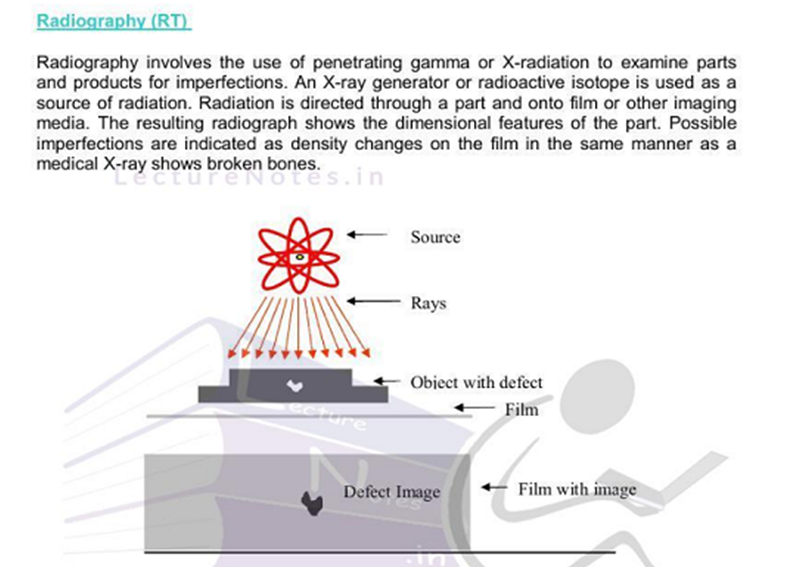 DPT
Fatigue
Quenched
Grinding
Overload
Impact
Porosity
Pin holes
Lack of fusion
Steps used in the DPT experiment:
1. Clean the surface with alcohol and let the surface dry for 5 min.
2. Apply the liquid penetrant spray to the surface and brush for further penetration. Then, wait for 20 min.
3. Wipe out the surface with a clean textile and subsequently apply remover spray (blue can) to remove excess residues on the surface and wait for a few min.
4. Apply the developer spray at a distance of about 30cm from the surface. The developer can absorb the penetrant that penetrate to the surface features such as cracks, splits, etc., and then reacted with it to form a geometric shape which is the negative of the geometry of the surface features from which the penetrant is absorbed.
5. The polymerized material can be collected on a sticky paper for future evaluation and related documentation, if needed
MPI
The surface of the specimen will be roughly cleaned wiping with a piece of textile.
The fluorescent magnetic spray should be applied on the surface being inspected.
Magnetic field should be applied with a strong magnet to the location of interest.
The spots where the fluorescent magnetic particles accumulated will be inspected under UV light
Ultrasonic
The couplant should be applied on the inspected area.
For the circular test specimen, the probe will be placed in the corresponding space in the supporting fitting tool. Enough couplant should be used between the probe and tool.
For the flat specimen, tool is not needed, couplant only applied between the inspected surface and the probe.
Special attention should be paid on the location where possible cracks exist.
A discontinuity like a crack forms a peak on the screen.
Attention should be given to the movement of the possible peak caused by the cracks on the specimen.
Eddy current testing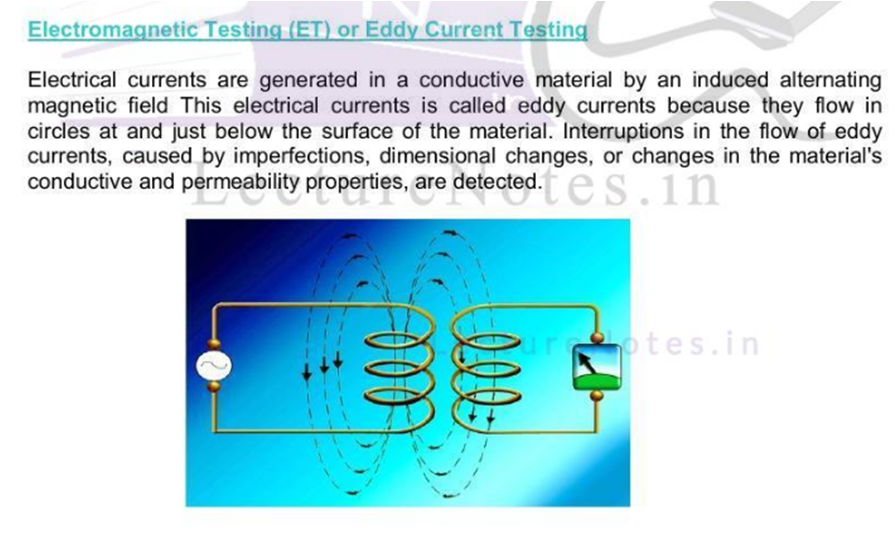 Summary