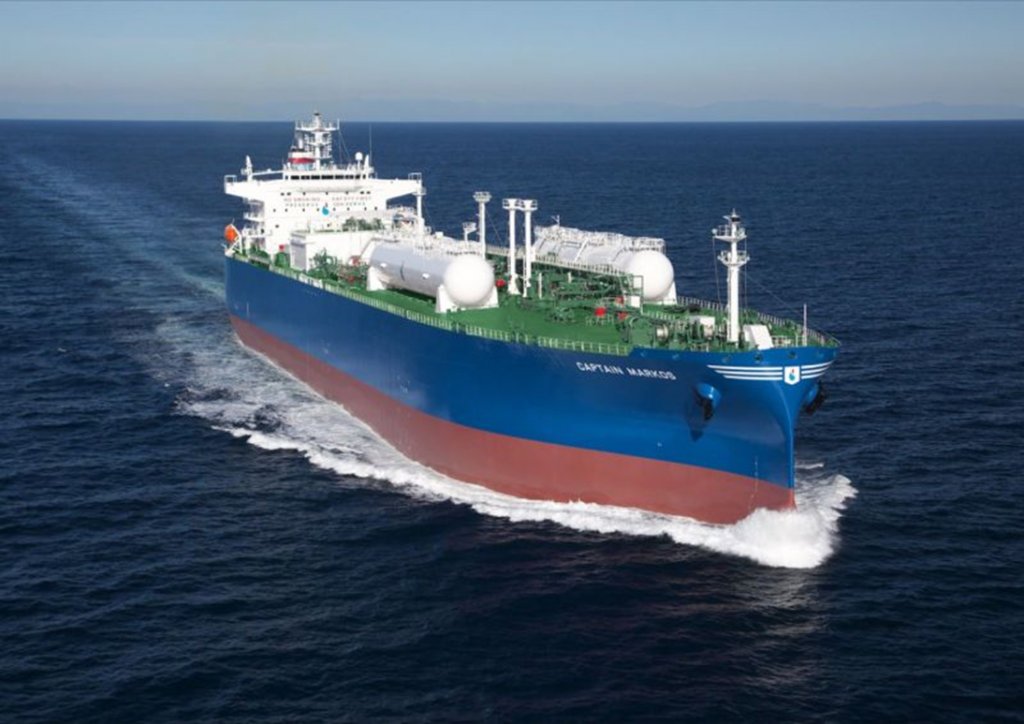 Japanese shipbuilder Kawasaki Heavy Industries (KHI) has delivered the 84,000 cbm dual-fuel liquefied petroleum gas (LPG) carrier, Captain Markos, to US-headquartered LPG shipping company Dorian LPG.
The vessel, delivered on 31 March, is Dorian's first dual-fuel very large gas carrier (VLGC) and will join the Helios LPG Pool, the shipping company said.
The vessel is capable of using both LPG and low-sulfur oil. Captain Markos is the seventh 84,000 cbm LPG carrier adopting a dual-fuel main engine that was built by KHI. At the same time, Captain Markos is the 70th LPG carrier built by the company.
The use of LPG as fuel is said to greatly reduce emission volumes of sulfur oxides (SOx), CO2 and other pollutants compared with the use of marine fuel oil. In this way, the new vessel will meet SOx emission standards which were strengthened in January 2020, and EEDI Phase 3 regulations which will further strengthen CO2 emission standards, KHI explained.
The vessel also vessel adopts the Kawasaki rudder bulb system with fins (RBS-F) and the semi-duct system with contra fins (SDS-F) which contribute to reducing fuel consumption.
The shipbuilder said it plans to develop and build more LPG-fueled LPG carriers, LPG/ammonia carriers and other commercial vessels that meet environmental standards.
Just last month, Kawasaki Heavy won a shipbuilding contract for an 86,700 cbm LPG and liquefied ammonia gas (NH3) carrier from Dubai-based energy company BGN INT DMCC and booked additional dual-fuel VLGC newbuildings for Singapore-based shipowner Kumiai Navigation.
Moreover, KHI plans to develop and offer other eco-friendly marine technologies, to contribute to the establishment of a low-carbon/decarbonised society. These products include vessels for transporting liquefied hydrogen, considered to be the next-generation energy source.
Source – https://www.offshore-energy.biz by Ajsa Habibic