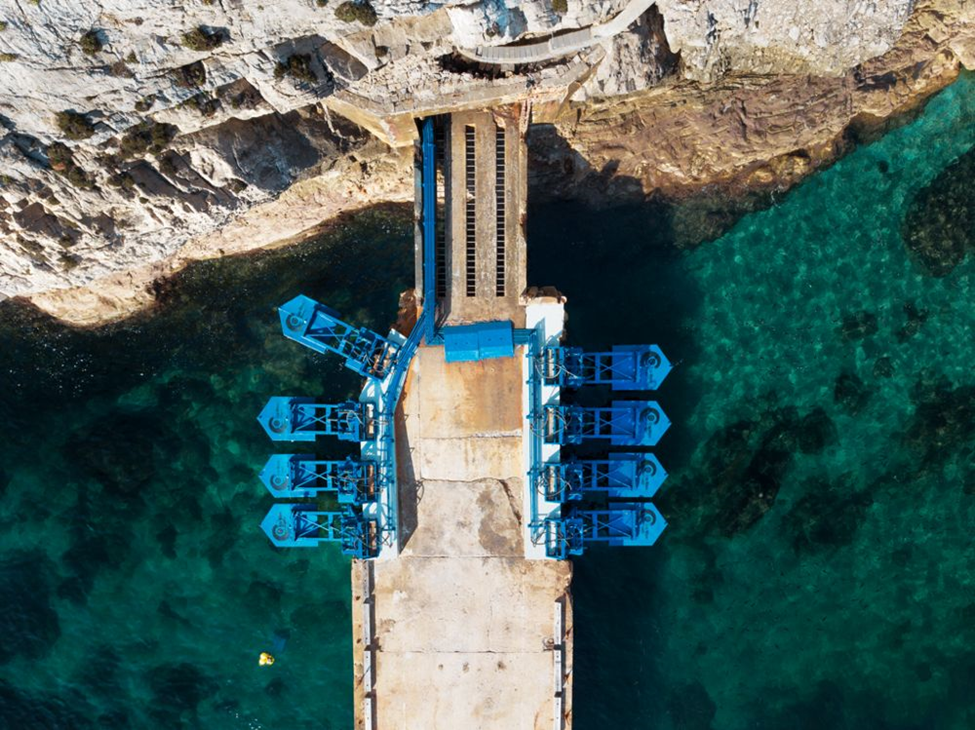 Eco Wave Power has delivered it wave energy conversion unit, previously deployed in Gibraltar, to AltaSea at the Port of Los Angeles in the United States.
Eco Wave Power's wave energy conversion unit will be installed at the port as a pilot station in the coming months, the Swedish-Israeli company said.
This is the first location in the United States for Eco Wave Power's technology, which is already deployed in Israel with plans for further deployments in Spain, Portugal, Turkey and other locations, as part of the company's current 404.7MW project pipeline.
To remind, Eco Wave Power entered a collaboration agreement with AltaSea in early 2022 and announced plans to relocate the energy conversion unit from Gibraltar to AltaSea's 35-acre campus located at the Port of Los Angeles, the nation's busiest seaport.
With the energy conversion unit's arrival, Eco Wave Power said it reached a key milestone in its commitment to bringing its onshore wave energy technology to the United States, offering a new source of renewable energy for the nation.
Inna Braverman, founder and CEO of Eco Wave Power, said: "This year, we set out to expand our global presence, especially in the United States as it presents an incredible opportunity for growth. This is just the start in the United States.
"Moving the station from Gibraltar to Los Angeles in just a few months shows yet another strength of our technology: we are one of the only portable renewable energy technologies that can be easily transported, from country to country, to fit the energy needs of any country."
Commenting on the relocation of the wave energy pilot, Terry Tamminen, AltaSea's CEO and former secretary of the California Environmental Protection Agency (CalEPA), said: "We believe that Eco Wave Power aligns well with the AltaSea vision, creating a new way of generating renewable energy, that will help California meet its ambitious goals to address the climate crisis. We are looking forward to welcoming this innovative pilot."
Source – https://www.offshore-energy.biz by Amir Garanovic