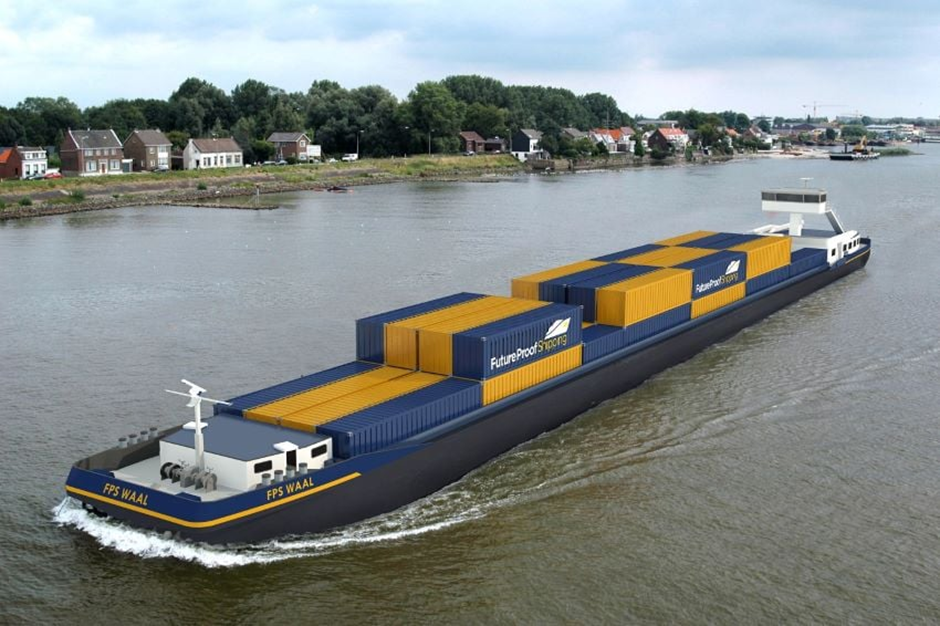 Holland Shipyards Group (HSG) has selected marine battery manufacturer AYK Energy to supply lithium batteries for the retrofit of FPS Waal, the inland container vessel owned by Dutch shipping company Future Proof Shipping (FPS).
The FPS Waal is the second inland containership in FPS' fleet that will be converted at the HSG yard to operate emissions-free and powered by green hydrogen fuel, following the FPS Maas.
The FPS Waal's retrofit involves its diesel engine being replaced with a propulsion system consisting of PEM fuel cells, hydrogen storage, AYK's battery packs and an electric drive train.
Specifically, AYK will supply two 125 Wh/kg high-density DNV-approved Aries 88 lithium batteries to the vessel. PEM fuel cells for the vessel will be provided by Ballard Power Systems under the agreement from 2022.
Commenting on the order, AYK Energy's founder Chris Kruger said: "This is a landmark moment for AYK Energy and we are very pleased to secure the work with the talented teams at HSG and FPS who share our vision to decarbonise short sea shipping.
"Working on the FPS Waal AYK can demonstrate the depth of our experience, the passion of our team and the quality of our manufacturing facilities. I founded AYK after working on some of the first-ever marine battery projects on ground-breaking vessels such as Scandlines' hybrid electric ferry, the Princess Benedikte and Norled's fully electric ferry, Ampere."
Once the retrofit is complete, the FPS Waal will be powered by green hydrogen with around 1,200kW of installed power and a cargo capacity of 200 TEU. FPS bought the vessel in October 2021.
The retrofit of the FPS Waal is supported by funding from the FLAGSHIPS project and the ZEM Ports NS project. The European innovation project aims to take zero-emission waterborne transport to a new level, bringing together key industrial players to share knowledge and expertise.
Source – https://www.offshore-energy.biz by Ajsa Habibic