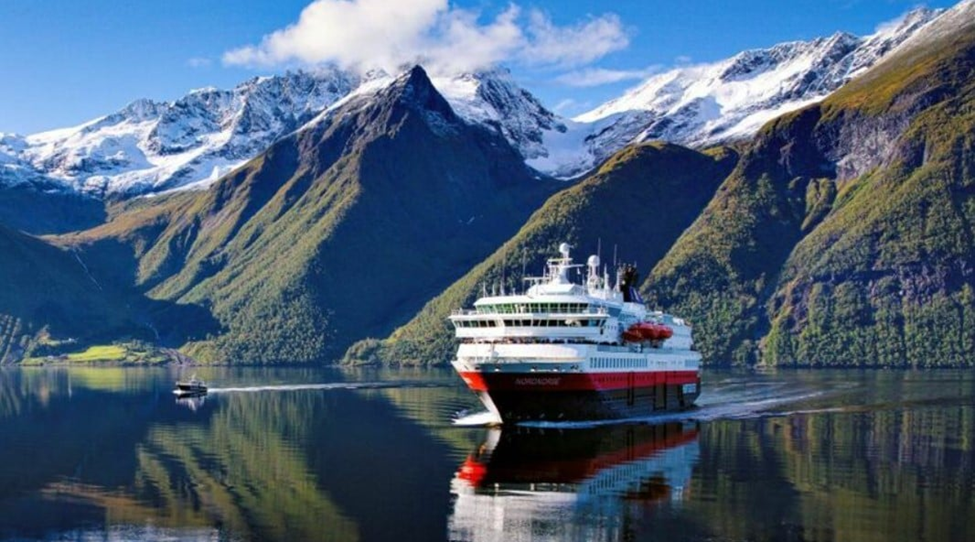 Cruise company Hurtigruten Norway has received over NOK 67 million ($6.7 million) for its first zero-emission ship project.
As disclosed, the main objective of the project is to enable sustainable passenger and freight transport along the coast by developing and demonstrating zero-emission ships for Hurtigruten by 2030.
The project includes the development of energy-efficient design for emission-free large ships, emission-free energy solutions and optimization of route patterns and charging infrastructure.
Hurtigruten Norway, in collaboration with research institute SINTEF and a number of other partners, including Norwegian designer and shipbuilder VARD are on track with their Sea Zero project of developing zero-emission ships customized for the Norwegian coast.
In August this year, a feasibility study looking at possible technology and fuel options for the new ships was completed. It points to modern batteries as an interesting choice for more environmentally friendly Hurtigruten ships.
"As only 1/7 of the global energy, today is renewable, and energy is becoming an even more scarce resource, energy efficiency will be a pillar in the Sea Zero project," the company noted.
Hurtigruten Norway has invested €100 million into green upgrades for the existing fleet of seven ships, including transforming three ships to use hybrid power. By 2024, these changes are expected to cut CO2 emissions by 25% and NOx emissions by 80%.
In September this year, the firm launched its first environmentally upgraded battery-hybrid powered ship, MS Richard With. The ship has gone through extensive upgrades and has been retrofitted with battery packages, brand new engines, and new propulsion systems at Myklebust Yard in northwestern Norway.
Source – https://www.offshore-energy.biz by Fatima Bahtic