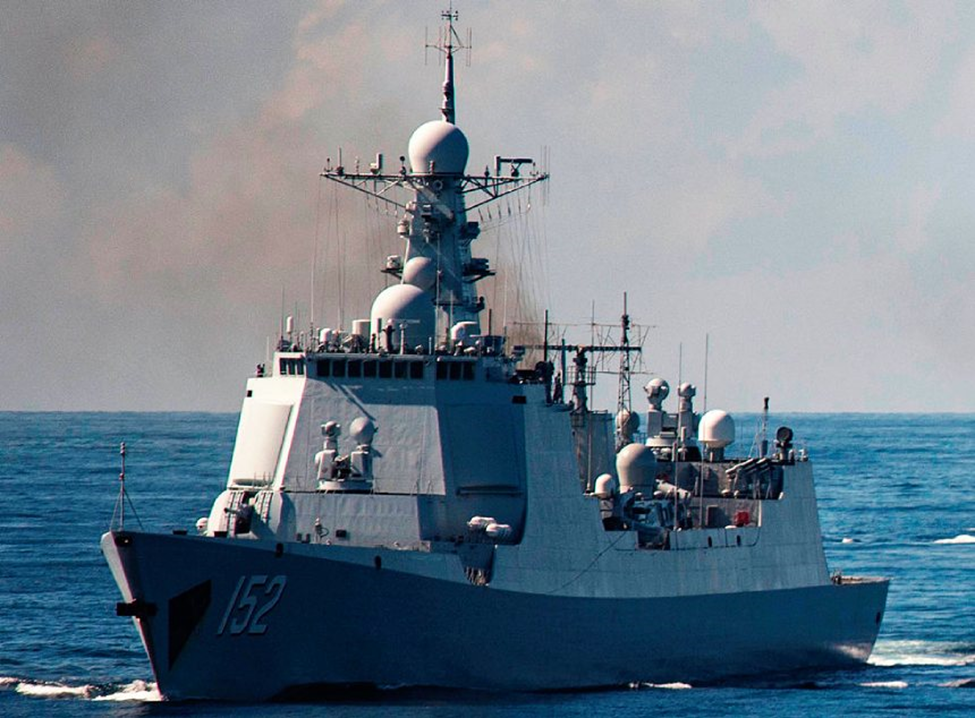 In recent weeks, Japan announced a new, proactive security policy, and the US Congress has approved a US$10 billion programme of military aid to Taiwan, which might include the transfer of a number of ex-US Navy Ticonderoga-class guided missile cruisers to Taiwan's Republic of China Navy.
Also, Canada has confirmed that it will join the US Navy in carrying out Freedom of Navigation Operations (FONOPS) in the Taiwan Strait, and news has emerged that the first of Taiwan's indigenously-built diesel-electric attack submarines, which could pose a serious threat to any Chinese fleet attacking the self-governing island, is due to be launched in early 2023.
Beijing has been quick to respond to these challenges. Some 14 People's Liberation Army Navy (PLA-N) warships, reportedly including Type 052D guided missile destroyers, have been deployed to carry out manoeuvres in the Taiwan Strait. This deployment has been accompanied by overflights of the Strait by a total of 71 Chinese warplanes.
China, in order to underscore its de facto military alliance with Russia, gave unusually heavy publicity to a major Russo-Chinese naval exercise, which took place in the East China Sea between December 21 and 27.
Official Chinese sources have identified the following participating warships:
Chinese
Destroyers – Baothu, Jinan
Frigates – Binzhou, Yancheng
Tanker – Gaoyouhu
Russian
Cruiser – Varyag
Destroyer – Marshal Shaposhunikov
Corvette – Soobraziteinyy
Tanker – Pechcang
Analysts have noted that these developments graphically illustrate the PLA-N's ability to simultaneously deploy significant naval forces in support of Beijing's interests is disparate areas.
Source – https://www.bairdmaritime.com by Trevor Hollingsbee