FUNCTIONING OF BURNER
Feature for efficient combustion of fuel are:
• Flame has to be suspended
• Combustion has to be stable
• Fuel must be finely atomized over required range of output
• Air supplied must be intimately mixed with fuel
• Speed of travel of air and fuel should be same as that of propagation of flame
• Air and fuel must enter the combustion area at the same rate as of combustion gases leaving the furnace
• Time available for the largest drop of fuel should be sufficient for the combustion to complete before the droplet is cooled to a temperature less than Its ignition temperature.
DRAFT TYPES
Forced draft
Induced draft
Balanced draft
TYPES OF BURNERS
Simple pressure jet
Variable orifice pressure jet
Spinning cup atomizer (rotary cup)
Steam assisted pressure jets
SIMPLE PRESSURE JET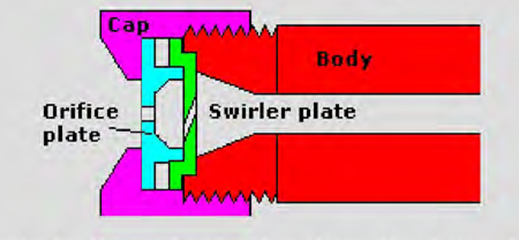 The ratio of maximum to minimum oil throughput of the burner is called as turn down ratio.
Square root of the max pressure of the fuel to the min pressure of the fuel
Max pr. = 70 bar i.e. 7000kN/m2
Min pr.= 7 bar i.e. 700kN/m2
Thus Turn down ratio is 3.5
ROTARY CUP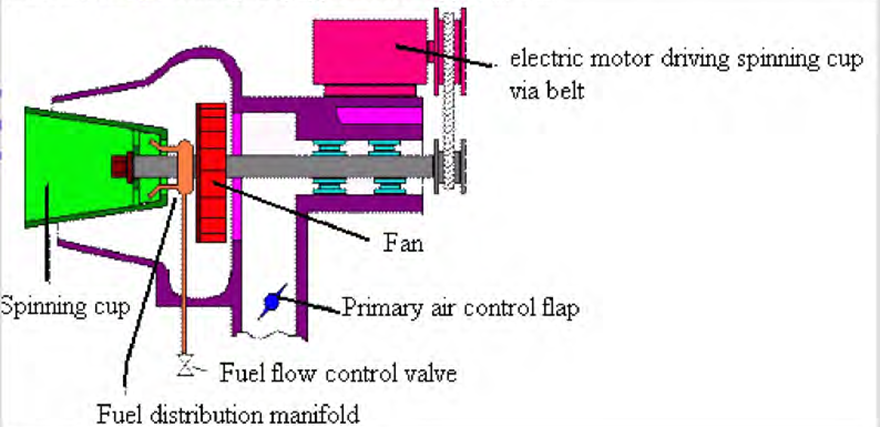 STEAM ASSISTED PRESSURE JET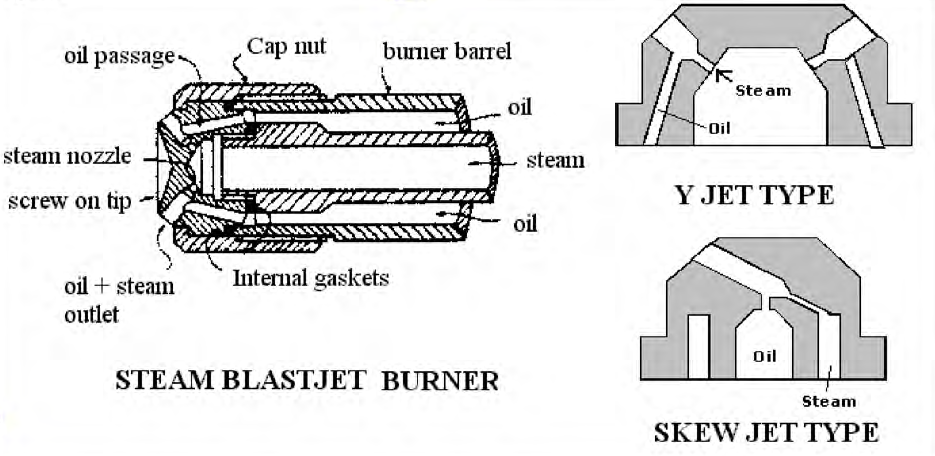 Oil pr ranging from 1.4 – 20 bar
Steam pr ranging from 1.4- 15 bar
Makes the turn down ratio highest as 20:1 for this type of burners
BURNERS CONTROL
Pre-purge or post-purge
3 times the vol of flew gas from burner to the chimney
5 times the vol of furnace.
2. It should be carried out for min 15 sec
3. No oil to be allowed to enter until the ignition device created.
4. sufficient energy to ignite the fuel.
5. Safety device for the flame monitoring should ensure safety time.
6. Auto re-igniting after burner failure needs manual re setting at the control panel locally.
7. During stop of burners there has to be two shut off devices if the fuel is pressure.Only one shut of device is allowed if the burner pressure oil is drained off.
8. It should be equipped with a safety device which shuts off fuel if the burner is swung or retracted from its place.