Marine engines are manufactured with different components, which are held and tied together to complete the engine structure with the help of tie rods.Tie rod is a long well built rod with bolts at both the end. This rod hold on the three major engine components i.e. Cylinder block, "A" frame, and crankcase in compression and transmits the firing load to the bed plate.
The tie rods are hydraulically tightened so that the whole engine can be held in compression.
FUNCTION OF TIE RODS
Fatigue
Alignment and
Bending stresses
Fretting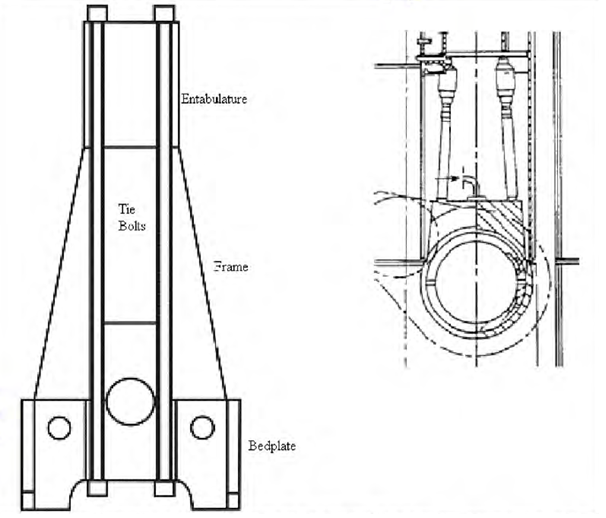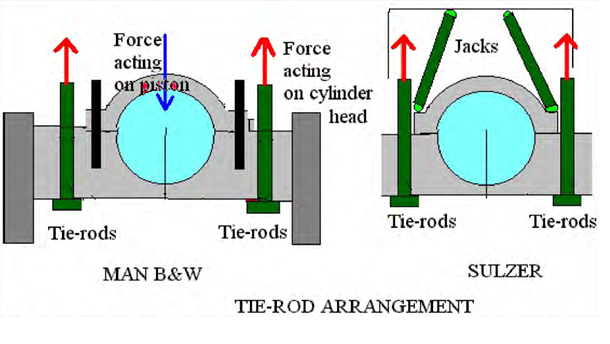 TIGHTINING PROCEDURE
Slacken all pinching screws.
Mount hydraulic unit
Pressure Up to 700 bar

STAY BOLTS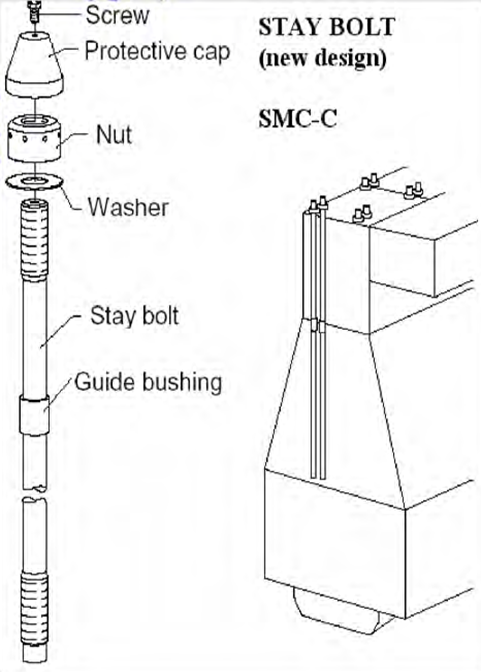 REMOVING OF BROKEN TIE ROD
Passing a wire loop down the tie rod and lift it up
Jack it up and place the distance pieces to lift it up.