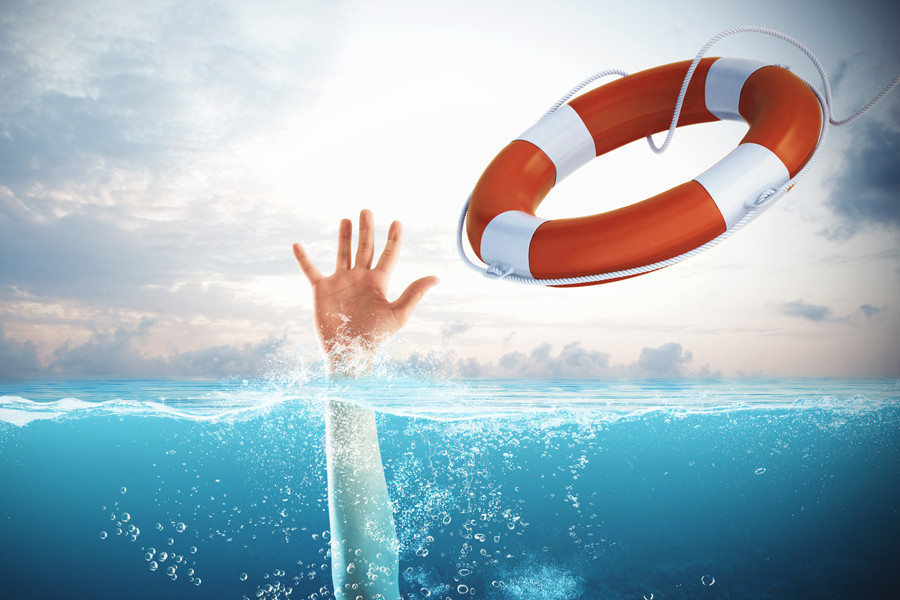 General emergency alarm signal : Seven or more short blast followed by one long blast
Emergency:- Immediate Action Required/Members of The Team
Man Overboard:-
Release Life Buoy, take avoiding action and raise emergency alarm.
Revert to manual steering and reduce main engine to maneuvering speed.
Post extra lookouts and plot position of the vessel relative to man overboard (MOB)
Sound MOB signal and broadcast MOB message to vessels/ coast station.
Recover MOB and administer First Aid
Broadcast result to ships in the vicinity & relevant authorities
Command Team (C/T) Duties:-
Fix vessels's position and use position of MOB/Life Buoy as the search datum.
Operate Radar/Nav. Aids and search light with extra lookouts posted.
Compile communication report and broadcast MOB message.
Inform technical dept. & DPA of the situation.
Manoeuvre vessel to rescue MOB/ carry out search as per MERSAR
Conduct inquiry to obtain information on MOB/missing.
Emergency Team(E/T) Duties:-
Provide additional manpower to the bridge for lookout
Conduct search onboard if man missing
Prepare motor life boat (rescue boat) for launching.
Carry out rescue operations as directed.
Support Team (S / T) Duties:-
Prepare to receive survivors & provide First Aid
Assist as directed
Engine Room / Roving Team (R / T) Duties:-
Attend to E/ R service and controls.
Report status of main engine and auxiliary equipment to C/T
Remark :
When a fire alarm is sounded it is to be left ringing till stopped by the master, master after stopping the fire alarm will sound the emergency signal.
For emergency stations crew must carry the life jacket and elsa to their muster stations, life jackets to be worn only at abandon ship
Drills to be conducted in such a way as if they are real.
Fire alarm is indicated by continuous ringing of the bell (…………)