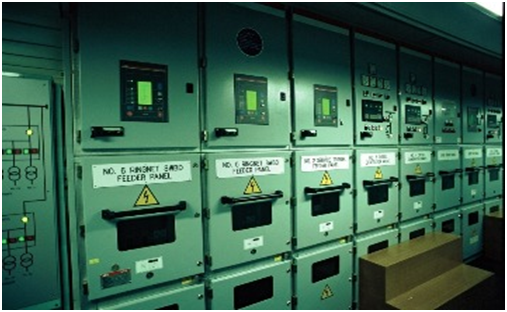 Guideline for procedures of blackout testing during Class Survey
The scope of this guideline for testing blackout, is to offer a general guidance and to minimize the risks associated with a complicate test and to ensure gradually reduce & increase of the old on power plant and to protect sensitive other equipment and circuits. Training onboard is necessary to make all engineers familiar with procedure. This form ENG27A must be posted on MSB and ESB along with CE standing order specific for the ship.
Obtain permission Port clearance
Deactivation of critical equipment – ENG27
Generate RA
.
Before a Blackout (consider as per your ship)
Emergency generator should be tested and has to be kept in auto mode
All the flashlights are recharge or with new battery and ready to use
Inform the master in Bridge and cargo control room (must give a public announcement)
Steering gear system manual and stop the pumps
All the PCs shut down, if not ensure that the UPS is working correctly
Shutdown and switch off the cargo monitoring system (working station, main control panel and loading )
One of the standby aux engines is to be changed over to the pre-lubrication priming pump supply is given from the emergency generator)
Aux boilers Main steam valve shut and stop the boiler, power supply off (local panel and remote PC)
Stop all purifies and power supply off
change over all the pumps from auto to manual
power supply off Unnecessary pumps and AC and the Reefer plant.
incinerator and Inert gas system switch off – main and local panel
Ensure main and emergency air bottles are free from water and full
All the expansion tanks level in normal
Ensure proper operation of emergency air compressor
All the compressors are to be changed to manual and should be switched off
If any equipment operates with PLC, it needs to be switch oft (Diesel engine power packs)
Stand by generators are to be in manual mode
Reduce the running generator load to minimum
Manually disconnect ACB from main Bus bar on running generator
Check emergency generator auto-start and takes load withing 45 sec
Stop the running generator engine
After Blackout recovery (consider ship's specific)
Start one of the standby generater in engine side, if not started automatically (Rem: If revs are not enough open all Do valves to supply AE from DO service Tank by gravity)
Alternator ACB Connect it to the main bus bar
Check sequential start pumas if not start manually and monitor all the pumps are in operation
Start the aux boiler and purifiers, check function and ensure all in good order
Restart all other essential equipment and ensure all in good order
Switch on all PCs and the communication system
Power supply on the cargo monitoring system, check the function and ensure whether all in good order.
Ensure not any alarms are activated in the alarm monitoring system
Stop and keep the Emergency generator in auto mode.
Switch on the inert gas system and incinerator and ensure the proper function of the PLO-operation function
Ensure all the equipment and machineries are in good order